Kauffman Recognition
Day and Award
Every Spring the Center for Lifelong Learning holds a Remembrance Day to honor the memory of Dr. Earl F. Kauffman. Dr. Kauffman was one of the individuals most responsible for the creation of the Academy for Lifelong Learning, one of the Center's predecessor organizations, back in 1989.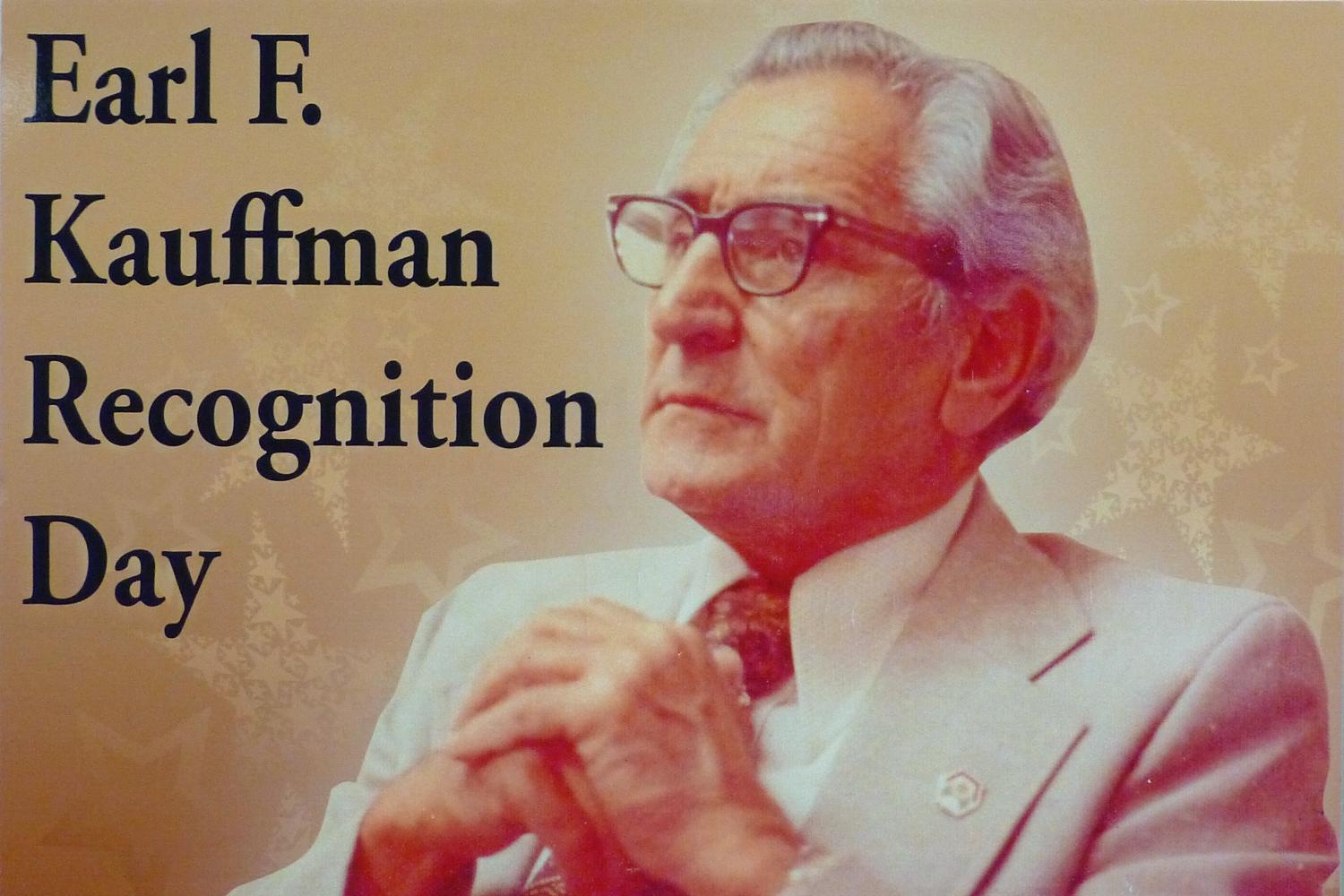 (To learn more about Dr. Kauffman and the founding of the Academy for Lifelong Learning, please see our History page.)
Each year on Kauffman Remembrance Day an award is given in Dr. Kauffman's memory, to recognize a group or individual that has made significant contributions to the Center. This recognition has been given annually since 1992, just three years after the Academy's founding.
The Kauffman Luncheon is held in April and is funded via an endowment created by UofSC Aiken Professor James Kauffman and his family in memory of his father. All Center members are sent invitations and are encouraged to attend. An RSVP is required for event planning purposes.
The 2021 luncheon will be held Thursday, April 21, 12:00 PM until 2:00 PM, in Room 122 of the Business & Education Building on campus.
The McGrath Computer Learning Center, the other predecessor organization of the Center, selected a Volunteer of the Year during its years of operation 1999–2021. Each year's awardee was nominated by and voted on by the Steering Commitee. You can see the list of awardees here.